HOTSPOT tutorial
---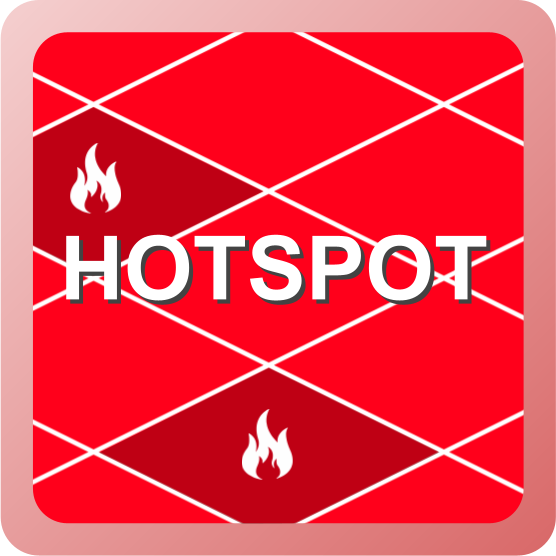 This service performs an hotspot detection algorithm, based on nir and swir22 spectral bands, to generate hotspot bitmasks.
---
Desciption
This processor performs an hotspot detection algorithm which employs multispectral optical EO data to generate hotspot bitmasks.
This processor uses as input calibrated products from the Optical Products Calibration service (Processor #1) having swir22 and nir08 (CBN) STAC assets.
Output Product is an Hotspot bitmask in COG format.
EO sources supported
Multispectral optical calibrated data having at least

nir and swir22 bands (L1/L2)
Output
Single band raster (for hotspot mask) in Cloud Optimized Geotiff (COG) format
Select the processing
---
After the opening the activation workspace (e.g. [Act-100/Call-100] Global Activation for Validation, on the training instance of the processing Environment), in the right panel of the interface, open the Processing Service tab
Select the processing service "Hotspot Detection":
The "Hotspot Detection" panel is displayed with parameters values to be filled-in.
Fill the paramters
---
Reference input
Select the Landsat 8 data collection in the Datasets button menu.
Drag and Drop the selected item in the Optical calibrated product with nir and swir22 field:
Area of interest in WKT
Draw the AOI by using the spatial filter.
Click on the Magic tool wizard and select AOI. The input parameter is automatically filled with the WKT representing the area selected.
---
Note:
This parameter is optional. Then, in this case, we left it empty.
---
Run the job
---
Click on the button Run Job and see the Running Job
You can monitor job progress through the progress bar
After few minutes, see the Successful Job:
Results: download and visualization
Click on the button Show results
See the result on map. The preview appears within the area defined in the spatial filter.
To get more information about the product just click on the preview in the map, a bubble showing the name of the layer "Hotspot Detection" will appear and then click on the "Show details" button. In the left panel of the interface, all the details of the layer of the product will appear.
In the Hotspot Detection service the following files are produced:

To download one of the products listed above, just click on the "Download" button under the Details tab in the left panel