TerraSAR-X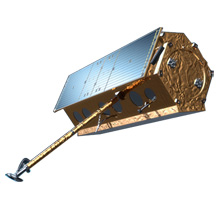 Figure 1 - Illustration of TerraSAR-X spacecraft (image credit: DLR)
About the mission/sensor
TerraSAR-X (TSX-1) is an Earth Observation satellite of Deutsches Zentrum für Luft und Raumfahrt (DLR), the German Space Agency, and carries a side-looking X-band synthetic aperture radar (SAR) with a centre frequency at 9.65 GHz. SAR acquistion imaging modes are High Resolution Spotlight (HR), Spotlight (SL), Staring Spotlight (ST), Stripmap (SM), and ScanSAR (SC) at Single and Dual Polarization. Quad (Q) and Twin (T) polarization are technically possible but not provided as TSX-1 standard products [RD01].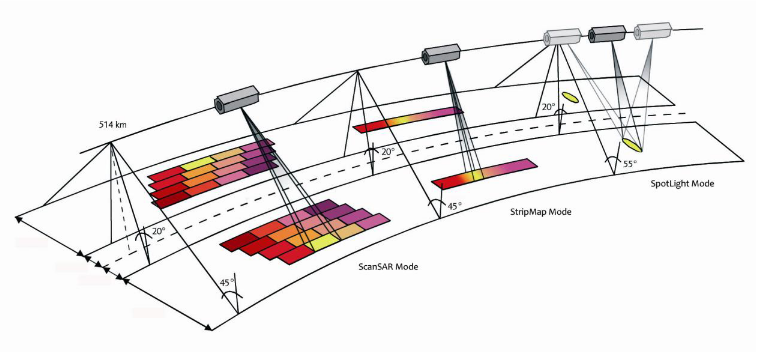 Figure 2 - TSX-1 Measurement modes (image credit: Airbus Space and Defence, [RD03])
See below table for principal parameters of the different imaging modes. In the table, "S" indicates single, and "D" dual polarizations. Also, "4BSC" and "6BSC" stands, respectively, for four and six beam ScanSAR (number of sub-swaths).
Imaging Mode
Polarization
Incidence Angle
Azimuth resolution in (m)
Ground Range resolution

in (m)

Scene Extent as Azimuth x Ground range, or swath width for SM and SC in (km)
SM
Stripmap
S or D
HH or VV (S)

HH/VV, HH/HV, VV/VH (D)

20-45°
3.3 (S)

6.6 (D)

1.7-3.49
30 (S, ground range)

15 (D, ground range)

HS
High Resolution Spotlight
S or D
HH or VV (S)

HH/VV (D)

20-55°
1.1 (S)

2.2 (D)

1.48-3.49
5 x 10
SL
Spotlight
S or D
HH or VV (S)

HH/VV (D)

20-55°
1.7 (S)

3.4 (D)

1.48-3.49
10 x 10
ST
Staring Spotlight
S
HH or VV (S)
20-45°
0.24
0.85-1.77
(2.5-2.8) x (7.5-4.6)
SC
ScanSAR
S
HH or VV (S)
20-45° (4B1SC)

15.6-49° (6BSC)

18.5 (4BSC)

40

(6BSC)

1.7-3.49

(4BSC)

<7

(6BSC)

100 (4BSC, S, ground range)

266-194

(6BSC)
Concerning geometric projection and data representation of TSX-1 SAR data, orderable products are: Single Look Slant Range (SSC) in complex representation, and Multi Look Ground Range (MGD), Geocoded Ellipsoid Corrected (GEC), Enhanced Ellipsoid Corrected (EEC) in detected representation.
Reference Documents
[RD01] - Fritz, T., Eineder, M., "TerraSAR-X Basic Product Specification Document", TX-GS-DD-3302, Issue 1.5, February 2008.
[RD02] - Fritz, T., "TerraSAR-X Level 1b Product FormatSpecification", TX-GS-DD-3307, Issue 1.3, December 2007.
[RD03] - Airbus Defence and Space, "TerraSAR-X Image Product GuideBasic and Enhanced Radar Satellite Imagery", Issue 2.1March 2015.
Reference Websites
[RW01] - Airbus Space and Defence, Radar Constellation (TerraSAR-X/PAZ)